ACQUISITION LIFECYCLE SUPPORT
VISSION-X supports the U. S. Air Force SBIR/STTR Programs and the DoD Rapid Innovation Fund (RIF) Program.


BEYOND WEB DEVELOPMENT, THE MILLION DOLLAR SALE! Learn how to make a million dollar sale of only one application to a single customer! Learn more...

FINDING THE RICHEST CUSTOMER IN TEN EASY STEPS! Learn the secrets to finding the one customer with the most money who is looking for exactly what you have to sell. Learn more...


THE SECRET BUSINESS OPPORTUNITIES YOU DON'T KNOW ABOUT
Very few businesses know about these hidden opportunities. This isn't a easy road to riches, it will take some work, but the rewards are beyond belief. Learn more...

FIND SECRET JOB OPENINGS BE FIRST TO APPLY! 10 easy steps to finding jobs before they are advertised and the secret to making your application rise above all the rest. Learn more...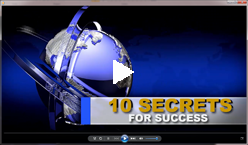 BEYOND WEB DEVELOPMENT, THE MILLION DOLLAR SALE! This video series shows you how to make a million dollar sale of only one application to a single customer! The video host explains how he developed a web application and licensed it to a single customer for more than a millon dollars. Follow his story as he progressed from zero web development experience to creating a single web application in use by major organizations. He explains how you can follow in his footsteps. This video series is for anyone who wants to move to a higher plateau in income. Even if you have no web development experience, even if you have no interest in web developemnt, this series will reveal secrets to discovering the right application for the right customer and how to get that application developed. For experienced web developers, this video series takes you beyond web development and shows you possibilities for success beyond your imagination. View the free video!


I recommend the beyond web development video. I admit I was skeptical about the million dollar claim. I've been developing websites, SharePoint, and applications for 15 years and was sure I knew every trick in the book. I was surprised by what I learned and i've already put it into practice. It's brought a new level of excitement and anticipation to my work. Excellent video, very well done and fun to watch. It's divided into small lessons so I could watch one at a time whenever I had a few minutes. Absolutely worth five stars.
Steven Boyd

I'm giving the video on finding secret jobs five stars, even though I'm not sure I'll follow thorough on it only because I'm not sure it's right for me. But it opened my eyes to a job area I would have never thought of so I may try it yet. Lots to think about. I really enjoyed the video and the information was practical and easy to follow.
Amanda Jordan

I was looking for ways to expand my business. The video took me step by step and I think it could lead to some big sales. I submitted questions to the instructor and got answers right away. Excellent instructor. Lots of short videos, easy to watch. Not sure the quizzes are necessary.
Jared Wilson

GSA Schedule GS-35F-0178X
10 SECRETS videos and other HPC-COM software products and services are available to government buyers on GSA Schedule GS-35F-0178X.
View our current GSA Price List or click the Contact Us button for more information.